Overview
---
Assumptions
In writing this help, we've made some assumptions about you. We assume that:
✓ You have basic IT skills.
✓ You have basic knowledge in the modules that you are interested in using in ERPSirius.
✓ This help documentation is for user who have not purchased ERPSirius + Mobile.
✓ This help documentation only shows basic info on getting ERPSirius installed and applying for a trial license.
Subscription Based Pricing Model
ERPSirius uses a subscription-based pricing model where the payment structure allows customers or organizations to purchase or subscribe ERPSirius IT services for a specific period of time for a set price. Subscribers typically commit to the services on a monthly or annual basis. We also offer a bespoke subscription plans.
Implementation, Training & Support
Depending on which subscription plan you have subscribed to we will support you with the implementation, training & support requirements.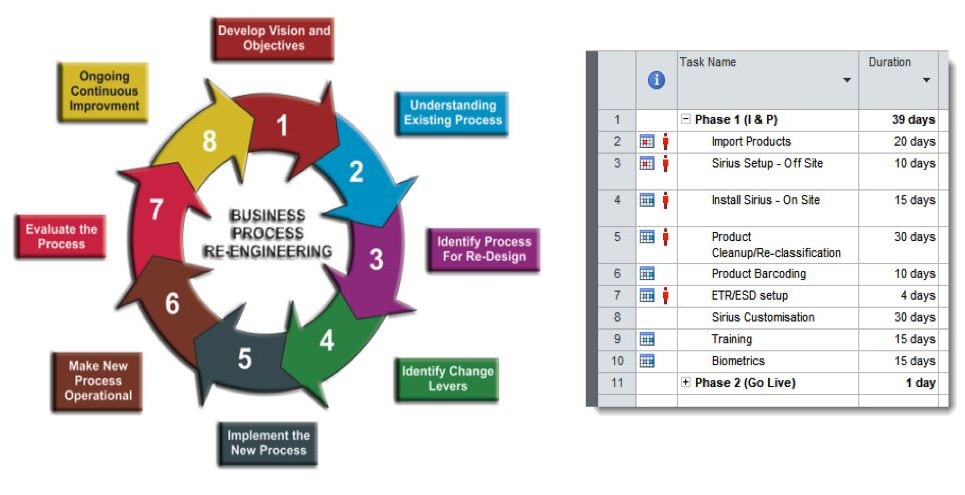 Sirius follows a systemic approach and a disciplined implementation process in order to maximize the probability of a forecasted result, have a successful outcome and caters for future business requirements.
We use a methodical and proven approach. The project phases, timescales and tasks are dependent on the primary modules being used. If required we will also help you redesign your business procedures & process to work alongside ERPSirius.
Phase 1: Project Planning
Phase 2: ERP Application Design and Pilot.
Phase 3: ERP Software User Training.
Phase 4: ERP Implementation Go-Live.
Phase 5: ERP Software Evolution.
Quick Start Guide.
This step-by-step guide will quickly get you started using ERPSirius.
Send us a request for help at https://erpsirius.tpondemand.com/helpdesk/ or email on the modules you want to use and we will begin a training process for you.
Task No






1

Use this manual first, to see which modules you want to start using. Send us the list and we will create a project plan for you.




2

ERPSirius uses Firebird as it's default database.

Download Firebird Server from https://firebirdsql.org/en/server-packages/ It is recommend to download an use the 64bit version.

Install encryption plug-ins.

See section Firebird SQL




3

Install ERPSirius. Its as easy as installing any software.




4

Use the Demo company to evaluate and setup ERPSirius to your requirements.

Import data from your existing software is easy using spreadsheets.




5

When are happy with your setup. Train your user on the demo setup. We will help you with online training materials and re writing your business processes.




6

Setup a new company for your live or parallel runs.

Run parallel with your existing software and switch over when you are happy.



As we start building up the communication correspondence level, we will provide you with more training and planing materials.